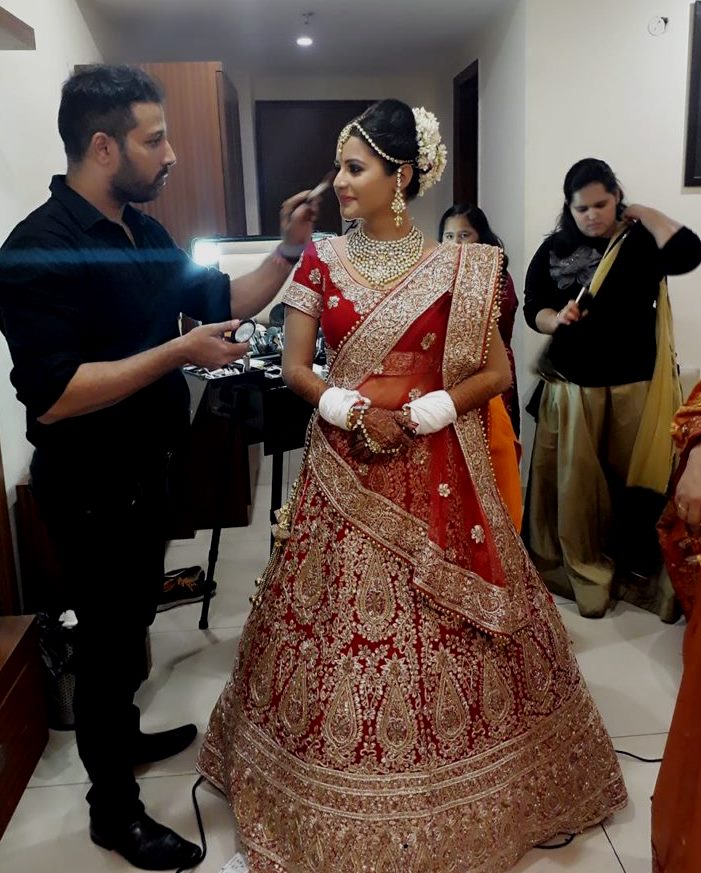 Hello, I am Dave, an independent professional makeup artist (based in Delhi NCR region) and ( Bangkok ) by now you've probably figured out that I worship make-up. From the very derivation of my career, I knew makeup, liners, blushes and brushes are my thing. My practice and proficiency lay in makeover and hair styling and consultancy requirements in bridal and occasional, TV, fashion, and celebrity makeup.
I've served the makeup industry for 12 consecutive years as a senior creative artist and the consultant, Worked with ESPN STAR SPORTS NETWORK 18 ZEE TV FTV HOME SHOP 18 ETV  &7T-SERIES when it comes to putting a figure on my experience in this profession. Makeup for me is like salt in the food, you neither can overdo it nor it can be left undone. There is this thin difference that makes the difference. I believe that your big day is not just your big day, people would choose to be beyond great.
No matter what the occasion is, the sole aim is to make the client feel gorgeous & a show stopper from inside out for your special day, Also would love Helping you throughout to choose the right type of jewelry & other add ons, which could look best with your attire and looks.
Guide to be a perfect bride
 Frequently asked questions
*Bring Make up Magic to your venue*
700 plus weddings🧡Most reviewed

Destination /international weddings
🧡More than 14 years experience🧡
INDIA & THAILAND