Must Read Guide For
 Every Bride To Be
As a makeup artist, I always consult my clients at the time of booking and I always see brides in little confusion and out of the way to enjoy your big days so I decided to pen it down in hope that this article helps you in any way and you can enjoy your wedding more!! Well is not an easy task for a bride, it takes dedication for preparations guests, ceremonies and many things life gets unscheduled suddenly and even if you are quite slim you would still want to shed a couple of more kgs from your weight everything gets affected, You realize there are so many things need to be done you also start thinking what bridal attires would suit on you, what type of makeup you should get done?? Phew, so many things to do isn't?? Well as a Makeup artist I would suggest you forget about everything and take a chill pill and concentrate on your pre-wedding shoot, your attire for engagement and wedding attire and keep an idea how you want your makeup and hair to be done!! I hope after reading you can cheer up and start to enjoy your wedding bells!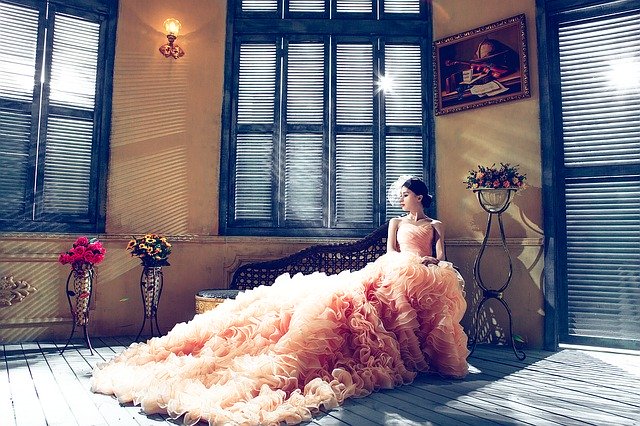 SOME BASIC GUIDELINES TO BE A PERFECT BRIDE
How To Choose Wedding Lehanga
Well look what colors & designs are trending, Choose the color according to your complexion, It shouldn`t dull your face your personality, The color and used in bridal attire should be enhancing your complexion and with makeup, it will enhance your beauty more! 
How To Choose Bridal Jewelry
After choosing your bridal attire jewelry is the biggest part for a perfect bridal look and I have noticed some brides can choose wrong jewelry like a small mang tikka for a big forehead or maybe a very big tikka for small forehead disaster right?? I have also noticed a few brides would choose a chunky Matha Patti for a smaller face, Just imagine big mang tikka with chunky matha Patti on the small face or a big forehead with tiny mang tikka oh you can't afford to look just normal on your big day. You need to check all the jewelry and choose a perfect balance accordingly also choose Nath carefully.
You should look grand like a showstopper on your big days with wisely chose jewelry and attire with 90 percent planned styling!!
How To Choose Right Makeup
There are Bold eyes a few choices you can make about your wedding makeup
Glittery contoured with black matt color
Brown smokey contoured with black matt color
Inner eyes can be highlighted with lite color
Black thick or thin eyeliner depends on your eye sockets
Eyelashes are must to achieve the desired look may be used for density or length
Black kohl or maybe a chromographic pencil which helps to make your eyes look bigger
Good blush accordingly whole make up and to your attire color
Good cheeks & jaws contouring temple are contouring depends how much is required
# Lip color
it totally depends on your attire color brides can choose it too as it adds confidence in brides colors from light to dark and also you would see there are so many brides who choose nude shades and it looks so awesome 
# only waterproof or long-lasting makeup products are used for bridal makeup and a makeup fixer is important too.
Also get makeup done on open body area so it can match your face complexion or the blemishes cannot be visible
 Once a picture is clicked it is for forever so be wise only a good combination of all things can create a grand look so when you choose, Choose wisely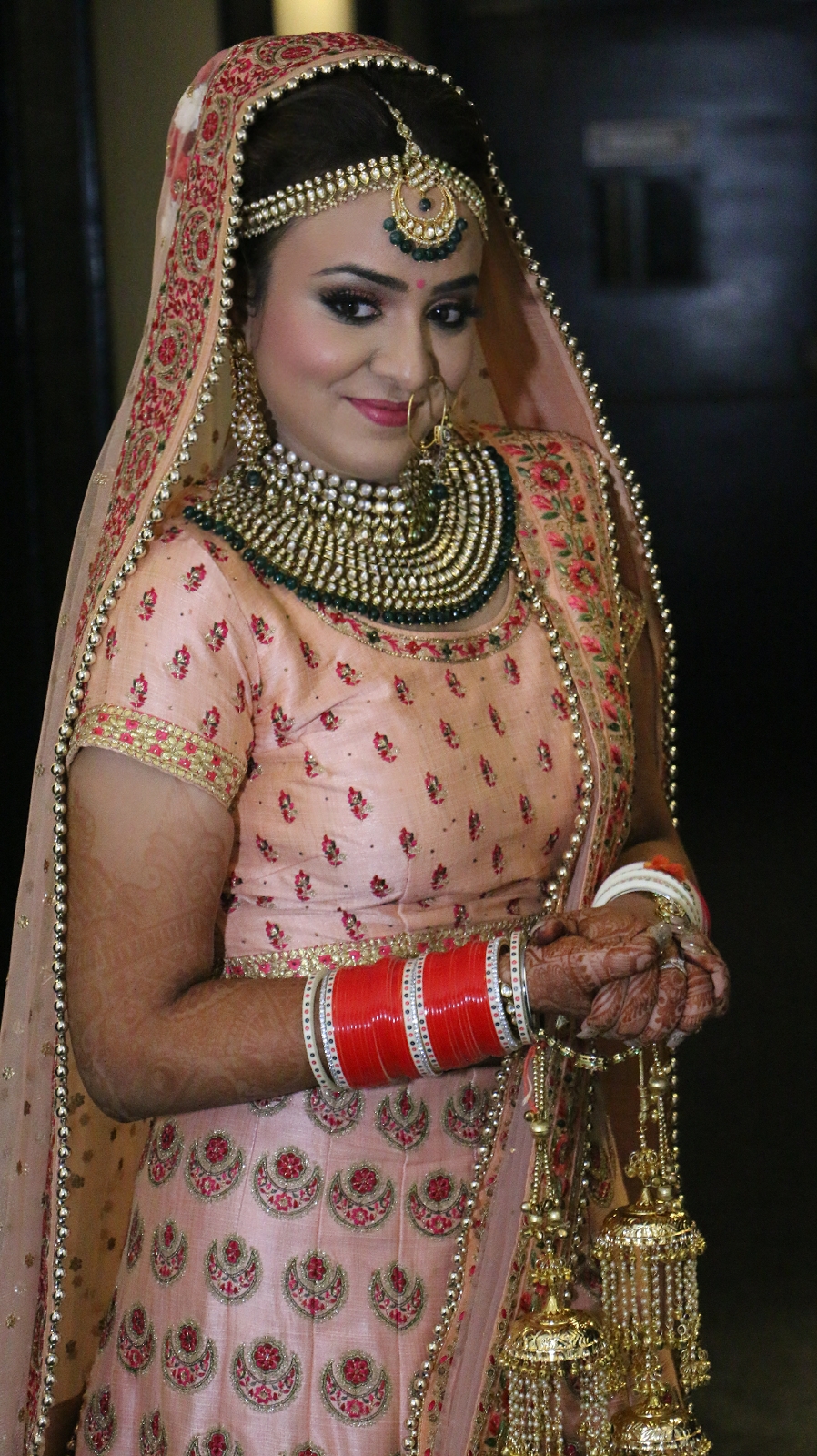 You can contact us on WhatsApp to take professional suggestions, we would be happy to guide you with choosing maang tikka, Nath/nose ring/rani haar and etc if there is confusion about choosing it. Cheers!!
LOVE HUDA BEAUTY PRODUCTS??