Frequently Asked Questions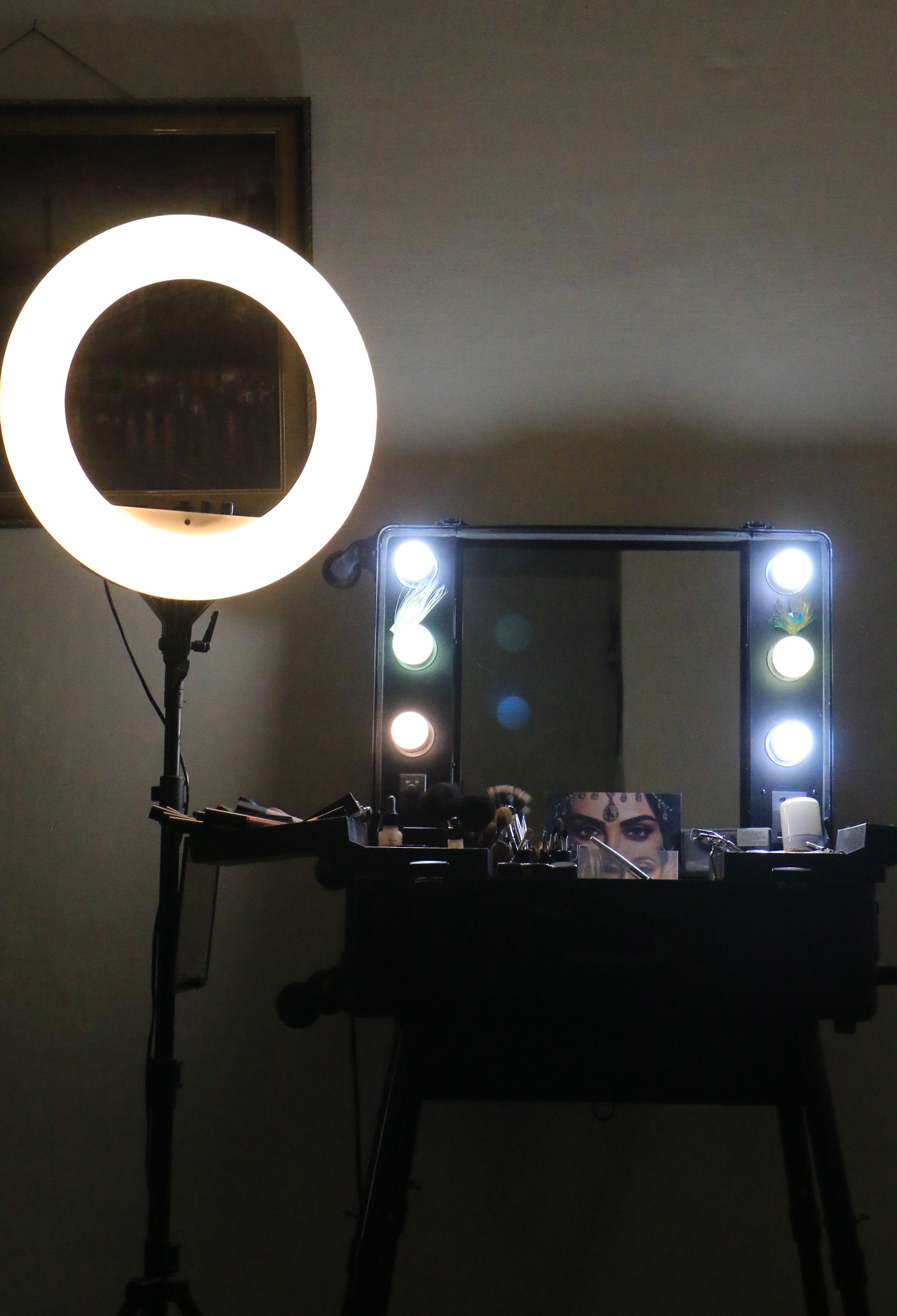 Actual image of my Vanity kit
What Makeup products we use
Before making a final booking every bride wants to know what makeup products we will be using for her bridal makeover.
Well, we use all international brands like Huda, Mac, kryolan, Bobbi Brown, Maybelline, Colorbar, Inglot, and many more. We love to give our clients the best experience of our services!!
Do we bring or use eyelashes?
Yes, of course, we bring a variety of eyelashes and use it accordingly and also we take care of the client`s preference about looks, We always carry natural to dramatic, thick to thin eyelashes!!
Do we get hair and safety pins and bindis ?
Yes, we bring all the necessary things which are important for a complete bridal makeover!
Do we bring the lights and mirror to the venue?
Yes, surely we bring the world-class vanity to your venue as you can see the picture on top of page!!
Do we provide nail polishes? 
Yes we do bring nail polishes and nail polish remover and we carry many colors but still if you have some favorite color and you want to apply that only you can apply it or keep it with you, when we are at your venue we can also apply your favorite color to your nails.
Actual image of my Vanity kit
Do we provide hair extensions?
Yes, we do provide artificial hair extension which looks like real hair only and it totally depends on your package if its included in or not. We do not use real hair extensions in the process to take care of hygiene levels, we do not recommend using real hair extensions as it may have been used before and there could be diseases lying on the scalp like alopecia or any other, we would not want that it catches you! We take care of hygiene levels at best!!
LOVE HUDA BEAUTY PRODUCTS??